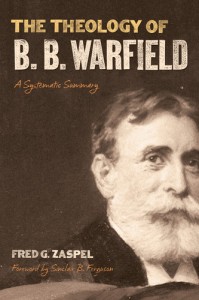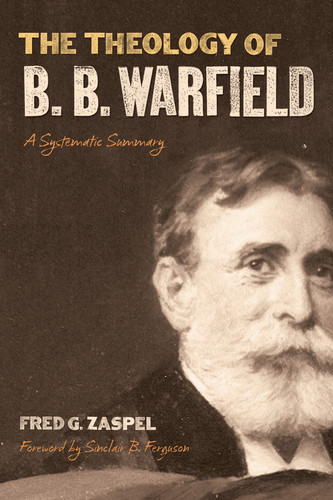 Kim Riddlebarger, senior pastor of Christ Reformed Church in Anaheim, California and co-host of the popular White Horse Inn, reviewed Fred Zaspel's The Theology of B. B. Warfield: A Systematic Summary. Riddlebarger wrote his dissertation on Warfield1, so he is in a good position to offer a helpful review of Zaspel's work. It's worth a careful read.
Here's his conclusion:
In conclusion, let me say that Fred Zaspel has done a great service to Christ's church by giving us a most important and most useful volume, one which should be found on the bookshelf and in the iPad (it is also available as a eBook) of anyone who is interested in Reformed theology, the history of Old Princeton, and the work of B. B. Warfield.

Thank you Dr. Zaspel, for writing the book I wish I could have written!  This volume is highly recommended.
"The Lion of Princeton:  Benjamin Breckinridge Warfield on Apologetics, Theological Method, and Polemics," PhD diss., Fuller Theological Seminary, 1997. It was revised and published on his blog as The Lion of Princeton: Benjamin Breckenridge Warfield; Apologist, Polemicist, and Theologian, n.p., 1997. vii + 374 pp. [PDF]. [↩]